Labola Project, Burkina Faso
Advanced gold project with 9km strike covered by 65,000 metres of historical drilling.
The Labola Project is located in the far southwest of Burkina Faso within the Birimian age Banfora Greenstone Belt. While there are no active large scale gold mines within this belt in Burkina Faso, the 3.8Moz Yaoure gold deposit is located within extensions of this belt approximately 450km to the south in Ivory Coast. The 4.5Moz Banfora gold mine, recently renamed Wahgnion and owned by Teranga Gold, is located about 80km to the southwest in an adjacent belt.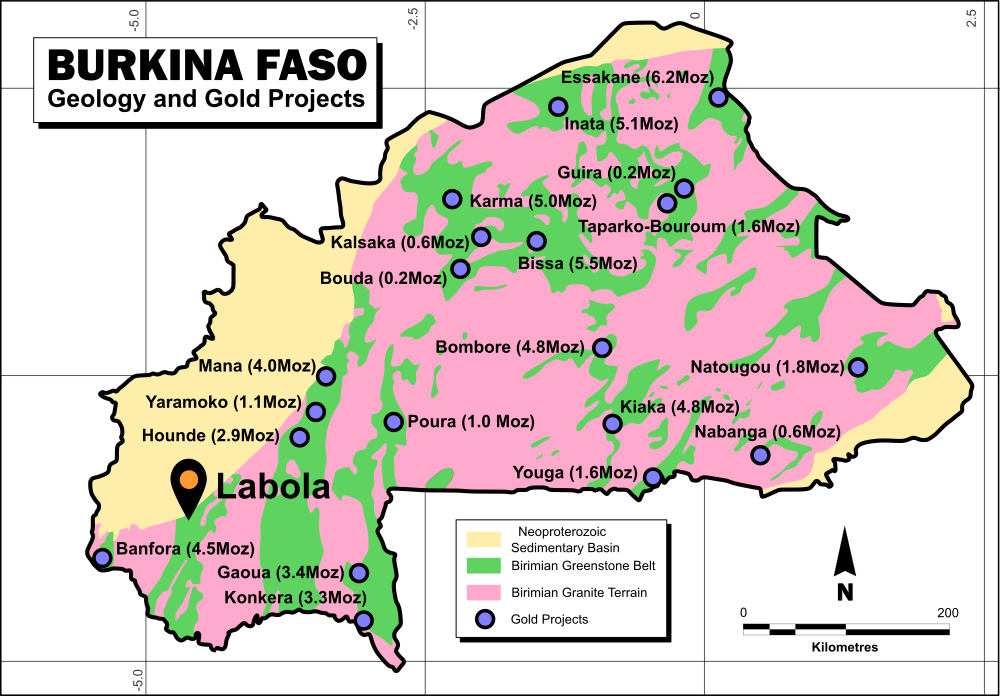 Figure 1: Geological map of Kurkina Faso
The area has been the site of intense artisanal gold mining activity since around 2004. As much of the easily mineable near surface material has now been mined out, many of the miners have now left.  The mining has been largely within weathered primary material (quartz veins within metasediments) although some alluvial gold has been won from the downstream parts of drainages that cut across the mineralisation. The activity has focussed on 2-3 zones that can be seen on satellite images, and are semi-continuous over plus 9km of strike (refer blue areas in Figure 2 below).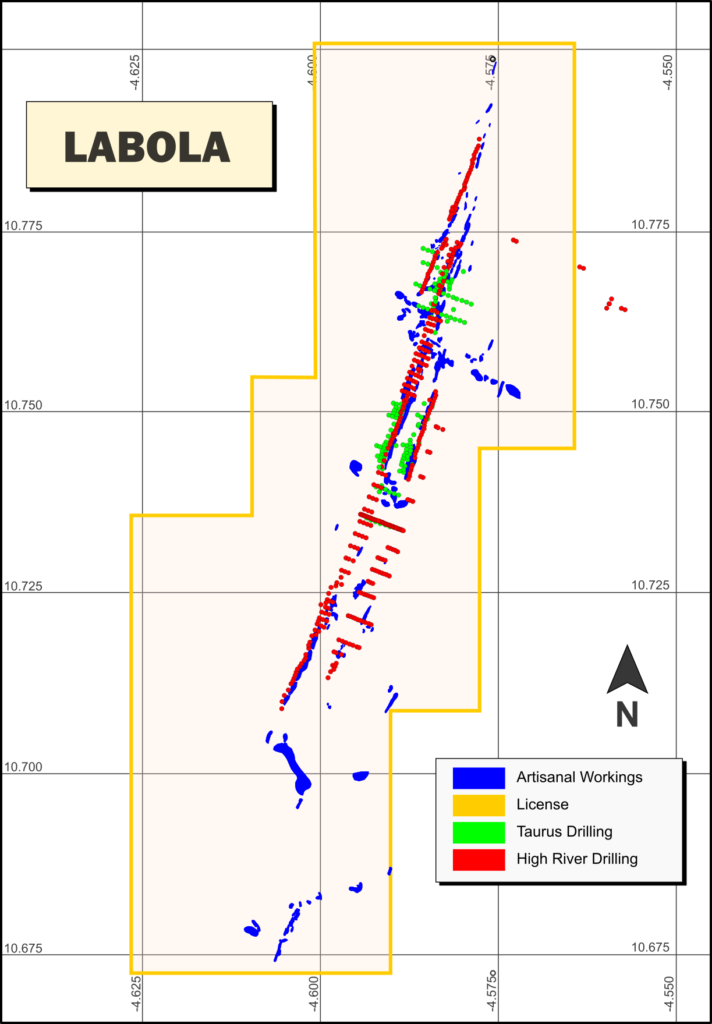 The area has previously been extensively drilled by two companies, Taurus Gold and High River Gold, who each held separate parts of the area with some overlap. All up, over 65,000m drilling has been conducted on the project as shown on the table and image below.  The areas of artisanal mining sub-parallel to the three main zones suggest significant additional exploration potential exists outside these zones and not covered by previous drilling.

Panthera has successfully obtained the majority of the historical data and combined this into a single database for the first time, which has enabled it to look at the project more holistically.  As some QaQc is still being undertaken and a planned survey of previously mined areas has not been completed as yet, a revised resource estimate reportable under JORC guidelines has not yet been completed.
Based on the previous drilling however, an Exploration Target of 15-30Mt grading between 1 and 1.5g/t Au (0.5 to 1.5Moz gold) is interpreted.  The potential quantity and grade of this target is conceptual in nature, there has been insufficient exploration and validation to estimate a Mineral Resource, and it is uncertain if further exploration and validation will result in the estimation of a mineral resource.
Geology
The artisanal workings appear to have focussed on either a single quartz vein, sheeted quartz veins or stockwork quartz veins.  A similar style of mineralisation is interpreted from the drilling data, where either single high grade quartz veins or wider zones of sheeted to stockwork quartz veining are interpreted.  Some strong sulphide alteration (mainly arsenopyrite and pyrite) is noted in dump material from the artisanal mining and in the drill core surrounding quartz veins.  This also appears to host gold mineralisation.
Exploration Potential
Interpretation of the drilling data shows a series of "pods" of gold mineralisation ranging from a few hundred metres to almost 2km in strike as shown in the map below.  Most of these pods have not been closed off at depth, with the deepest drilling intersecting mineralisation at around 250m below surface.  The mineralisation appears to occur within three separate trends or zones that have been termed West, Central and East zones here.  None of these are closed off along strike.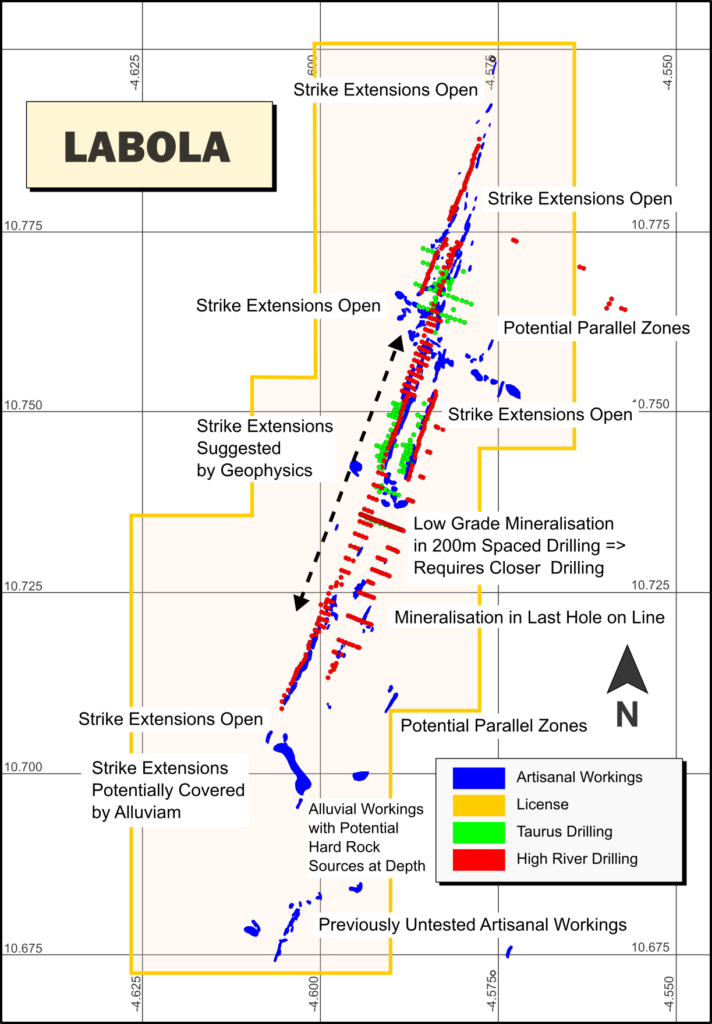 Main economic sectors:
Cotton lint, beverages, agricultural processing, soap, cigarettes, textiles, gold